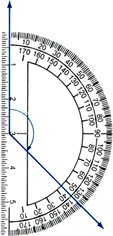 Apartment Rentals in 

Asbury Park, NJ

Swimming, surfing, and fishing are within walking distance. Likewise there are many clubs, restaurants, art galleries and shops nearby. There is a church across the street. The railroad station is about a mile away.

In these apartments, a refrigerator, range and oven are included. Landlord pays for water and hot water. Tenant pays electric and gas for heating and cooking. 

The building is wired for high speed Internet Access including FiOS. On street parking has proved adequate in recent years. 

A $200 discount on the rent is given each month that you pay electronically before the first.  If included on the lease, pets are welcome. Otherwise, there is a $50 fee each month that a pet visits the apartment.

A tenancy evaluation including credit and reference checks will be run at no cost to you if you deposit one and a half month's rent as an application deposit.  This will be returned to you if you are rejected; it will become your security deposit if you are accepted. Optionally, you can pay an Application Fee of $35 per person for the tenancy evaluation. 

A check will be performed to see that you have not had any problem with the police. Also, you must prove income. 

Apartments 2 & 3 Rented

Apartment 5           Rented